The word "cheapskate", "kiam siap" or "kedekut" is not new to everyone. We have to admit it that it is very hard to even see an extra of RM5 in your bank account every month end. Ladies and gentlemen, #TeamMyBump have curated 5 ways or rather ideas that might be able to assist in your mission to save for the rainy days.
"Tapao" or "Bungkus" from home
This is the most common method to not spend money. Overcooked the night before and the leftover portion is just enough for one more meal? Do not trash it! All you need to do is simply pack the leftovers into a fancy looking container, shove it into the refrigerator and just remember to bring it along to work the next day. Aside from that, you can also pre-plan your lunch meal for the next 5 days. It always cost lesser to buy raw ingredients and cook it at home and then pack it to work the next day than eating out for lunch.
Savings: Roughly RM170 a month
Deals Hunting!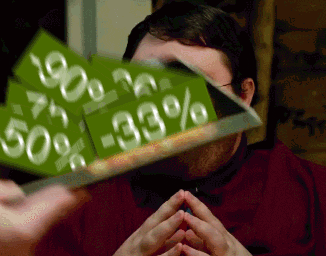 Longing for a spa session to de-stress? Or all you want is just a nice relaxing massage to release the tension from the hard day at work? Envy the co-worker with fancy looking manicure? A single spa, massage or even manicure sessions costs a bomb. The money paid can be allocated to your next week's petrol budget. You feel the gloom over your head for not being able to enjoy a relaxing pampering session to reward yourself because you do not have enough money to do so. Well, if you are not aware of the various services available now such as Fave, you will be able to find attractive deals for all sorts of pampering sessions for yourself and also your family. The deals covers from spa to buffets to car detailing to passes to amusement parks. So, instead of paying RM148 for a massage session, sometimes the deals that you are able to find will only cost RM38. So much win!
Savings: Up to 76% off from the original price
Pay no more to be fit!
Feeling unhealthy and out of shape? Thinking of hitting the gym to sweat and loose the love handles? Ate too much nasi lemak over the weekend and need to burn the lemak but just the thought of paying for the monthly membership fee for the gym just crushed your drive and will to work out. "Why so expensive?!" you ask. Well, you do not need to pay a single penny to work out, to be honest. All you need to do is simply slip into your running shoes, and jog around your peaceful taman. Do 5 rounds and trust me, you will be burning most of the nasi lemak away and you will sweating buckets! You will be able to feel the real running experience as you are actually moving instead of running on a treadmill like a hamster.  What if I need to lift some weights? Haven't you heard of body weight exercises? First you gotta be able to lift your own weight before planning to lift weights that are available in the gym. You can also load yoga classes on Youtube and do your own peaceful yoga sessions at home. And all of these are FREE! Yay!
Savings: Roughly RM165 a month
No fancy candle light dinner!
Everybody knows that eating out will burn a hole through your wallet. No time to cook for dinner or you are just not the type to go to the market and buy stuff or you cannot cook because you do not know how? Well, you do not need to dine in fancy restaurants all the time. Make sure you survey around all the eateries available in your area and pick the one that doesn't charge you a bomb for a meal. Most of the time the choice will be the nearest mamak. But there are other places like medan selera or kopitiam that doesn't cost you a limb to just have a decent dinner. Whatever it is, try not to spend more than RM15 for a meal and you should be able to have a little extra by month end. Another trick is to just order ice water instead of ice latte or orange juice. There's a huge price difference!
Savings: Roughly RM 330 a month
Netflix and popcorn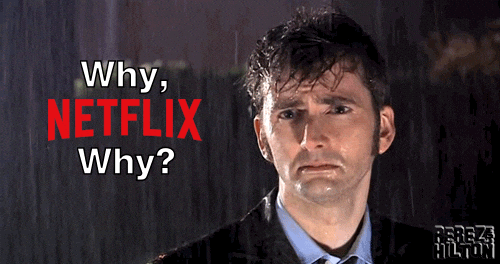 Everybody is talking about the latest release of Marvel's Jessica Jones or Stranger Things, but no Netflix how to watch? And you are not willing to part with you money to pay for the monthly subscription fee. Well, you don't need to even pay to watch the latest series. There are few ways to go about this tricky situation. Firstly, you can either pester a friend who have already subscribed to Netflix to loan you their log in credentials. Most of the time, it won't work but worth giving it a try. Or, you can pay this friend of your's a visit and watch it at their place instead. Lastly, there's a lot of free streaming website out there to watch all these series for free. The only annoying thing is perhaps the loading time, and maybe a few annoying ads here and there. But still does the job.
Savings: Up to RM51 a month
Having all the few methods above, you can also earn by signing up with MyBump Media as a brand ambassador and earn a little bit of side income by endorsing brands of your choice. Did you know that there are 3 ways to earn with MyBump Media;
Rear Window Sticker Campaigns, payout roughly RM100 ++ per month
Full Car Wrap Campaigns, payout roughly RM400++ per month
Brandfie Campaigns (just share a selfie on Facebook with the brand frame), payout is roughly RM5++ per selfie shared
Well, at least the amount earned by endorsing brand will be able to help grow your monthly savings. How do I start earning? Simple! Download our app from Google Play Store or Apple App Store, complete the registration via the app and voila! You are able to participate in any active campaigns to start earning with us!
#bumpyourbrand