Weekdays are usually stressful and busy. You hardly have time to spend with your family or friends during the weekdays. Waking up at 7.30 am so that you are able to reach your workplace time and leave the office at 6 pm, and not to mention spending a huge amount of frustrating and precious time stuck in the peak hours jam. Psst! MyBump Media is able to help you make some moolah out of the jam. Check out our website here! Well, does that paint a familiar picture? Your weekdays horror doesn't just end there. You will need to have your dinner, shower and by the time you are done, it's already way past 10 pm. My, my…. Where on earth did the hours went?
Just the thought of the long weekend due to the Awal Muharram public holiday brings happy tears to your eyes. Finally you get to spend more quality time with your family or friends… and not to mention, sleeping in and waking up at 10 am? Sweet huh? Besides sleeping in (that doesn't count as spending quality time with your family or friends), what will your plans be for the weekend? Perhaps we might be able to help plant some brilliant ideas so that you are able to cut your weekday stress by 30% or 40%? Some of the below may or may not be child friendly….
Pack your fancy picnic basket with sandwiches and some fruit juice!
There are a few awesome spots in KL to have a picnic with your kids. Picnics are not only meant for couples to spend romantic time together. Having a picnic is always a good way to have a great family bonding time. Let the kids enjoy mother nature for a bit instead of facing the computer or the smart phone the entire day. Imagine spreading out your picnic rug, placing the sandwiches which you have prepared with full of love for your family to munch on and you just lay down and watch the fluffy, cottony soft white clouds above you…
If this idea sounds nice, you may wanna try out a few places that we have curated for you. A few that we can think of are Titiwangsa Lake Garden, Lake Gardens, Desa Parkcity, KL Sentul Park and maybe you might want to try Lembah Kiara Park.
Be a tourist in your own city.
Ever wonder what the angmohs experience in our country, especially in KL? How well do you know KL? When was the last time you take a trip down to KL and walk around the older part of KL like Petaling Street, Jalan Sultan and Jalan Tun HS Lee? Since the MRT is up and running in most parts of KL, why not instead of driving to KL, try taking the public transport like MRT and LRT around KL. Explore Central Market and Jalan Masjid India or try walking along Changkat Bukit Bintang all the way to Jalan Alor. You will be surprised by the variety of food that you will stumble upon as you are walking around or discover places to visit like the Dataran Merdeka, Bukit Nenas Forest Reserve, National Museum or the Telekom Museum. However, do remember to carry along an umbrella just in case the blazing sun is too hot to bear or if the sky just decides to pour on you while you are on your mini adventure. And on top of that, it is very important to keep yourself hydrated at all times.
Try something different maybe?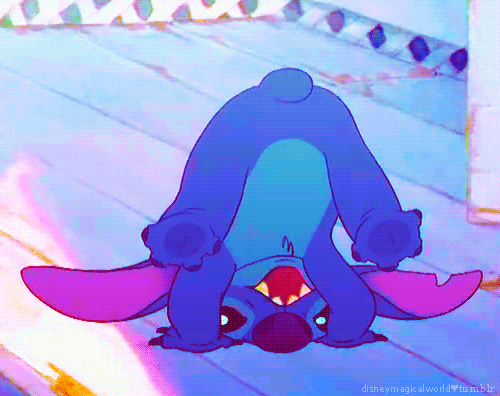 Yoga is not your cup of tea? But you've not step onto the Yoga mat ever in your life. How do you know it's not your thing? There's a few group Yoga sessions around Klang Valley that are conducted outdoor instead of a session in a studio. Or maybe Yoga is too slow for you. You are looking for something a little bit more exciting and fast paced. Try Go Kart! Maybe this might not sound fun to you since you drive to work and back every single day… but hey! Go Kart is fun! At least there's no traffic jam. Push yourself a little bit out of your comfort zone and try something fun like jumping on a trampoline at Jumpstreet Asia. You are able to jump off the workday stress with all your might. If trees climbing and heights doesn't scare you, SkyTrex Shah Alam might be just the thing for you and your friends. By trying out new activities, trust me, you will be a brand new you when Monday comes.
Catch a movie.
Ahhh…. A great movie coupled with a bag of popcorn is always a great idea to take your mind off the pile of files that are sitting on your desk. Although there are so many movies to choose from, we do not recommend horror movies as it might just stress you out even more. Something more lighthearted, happy, fun, cute and full of meaningful moral values will be something that is able to put a smile on your face.
PSA: We interrupt this program for an AWESOME recommendation!
Every kid, mak cik and pak cik around the block will 100% heard of the movie called CARS! Did you know that the third sequel of movie, CARS 3 was recently released in the cinemas on 24 August 2017? If you've not watched it yet, trust me, it's an awesome movie to watch with your family or friends. The moral value behind the entire movie is superb! Not to mention the quality of the whole animation will just blow you away.
What are you waiting for? This is most definitely is one of the perfect plan for your long weekends! Catch it before they take it down from the cinemas. You will not regret one. Promise!
OK lah… This is the end of our PSA.
Regardless what your plans are for this awesome long weekend, #TeamMyBump wishes you a happy holiday! Be sure to enjoy it to the max with your loved ones.