You pull over a mamak and wanted to have a quick teh tarik before you start your day. Checked your wallet and… great! You've ran out of cash. You head over to the bank, inserted your bank card into the ATM machine and you sigh. It's only the 15th day of the month and you are only left with RM350 for the entire month. You wonder to yourself how to survive until the next payroll?
As a matter of fact, for those who are living in the Klang Valley will face this very similar situation even before the month end. Why?
Food is really expensive here!
Not like we have our lunch at Hilton Hotel or some fancy restaurant on a daily basis. Our lunch is as simple as the Economy Rice at the coffee shop down the street or Nasi Campur at the warong across the street. Averagely for a simple lunch meal as such, you will most likely to end up paying RM7 to RM8, depending on what you fancy for that day.
Say you really wanna go simple, you order a bowl of noodles plus a drink, it will easily cost you RM8. As oppose to other smaller towns like Teluk Intan or Alor Star, you will still be able to find a bowl of noodles at RM4. I am serious! Most of the time, people will say that rental of the stall is expensive… they need to cover that cost as well. But…
This place we call home is expensive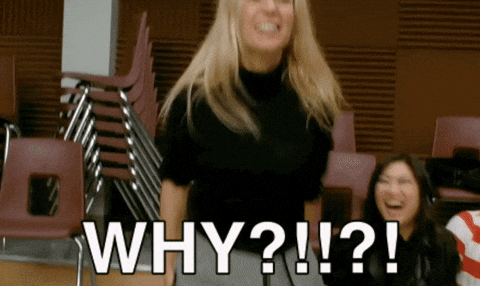 You were back in your hometown and your lovely aunty asked why have you not purchase your own property yet. Back in your hometown, with RM350,000 you are able to purchase a decently sized landed property. And you compare back to the similar property in Klang Valley. What can you purchase with RM350,000? Some property by Rumahku Selangor? Sure! Considering the location and the amount of time you will spend driving to work and back home, it will be even more expensive in the end of the day as you will need to pay more for petrol and toll.
On average the rental prices of a smaller 1.5 storey landed property will easily set you back at RM1,400 per month. With RM500 back in your hometown you can rent a semi-D. Then you thought, perhaps a condo will be cheaper because… you know… it is not landed. You got a shock of your life. Rental for condos costs RM2,000 average a month and you will still need to pay for maintenance fee and other miscellaneous charges. It is even more expensive to rent a space up in the air?! 
We burn petrol like mad!
Every morning you go to work, you are stuck in this massive-no-reason jam for at least 30 to 45 minutes. When you have to drive out for lunch, you go around looking for a parking spot for at least 15 minutes. When the day ends, you pack your bags and head home, AGAIN, you are stuck in a jam for another 30 to 45 minutes. When it rains, some car broke down at the side of the road, minor or major accidents, you get caught in a jam. And the math is:
TRAFFIC JAM + BURN PETROL = BURN MONEY
And with the uncertainty of our petrol prices… it's a nightmare. Petrol is expensive too, considering not only petrol that is being wasted while being trapped in a massive-no-reason jam, you are burning a hole in your wallet as well.
We love to pay the "very" expensive tolls too…
Exit your housing area, you are being greeted by this shiny, handsome looking toll booth. Drive a short distance of less than 10km, another toll booth. And just after you make a smooth right bend into Jalan Sungai Besi, another toll booth! And just one trip down to KL city centre, you have already paid RM10 for tolls. Then another RM10 just to go back home.
For those who works in KL, every single day you MUST pay toll regardless how much you want to avoid, unless you don't drive out. Some may say, use Federal Highway if you do not want to pay toll. But you will still get stuck in this massive traffic congestion for 1.5 hours. Which is the same as paying toll, just that you are paying the form of petrol.
Parking fare cost you many meals You've gotten yourself a new job in Damansara Heights. Days before you start, you head to the parking management office of your new office building to apply for a season parking card. Your heart drop when the lady over the counter inform you that the season parking fee is RM300 a month. Then you thought to yourself, "WHY SO EXPENSIVE?! RM300 can buy how many plates of Char Koay Teow already…".
Then how…?
So, to combat all of these wallet damaging factors of living in Klang Valley, most of us will find ways to try be as kedekut as possible or some may even try to find ways to earn side income to help lighten the burden. An extra of RM100 will help chip in for either a week's worth of lunch, or perhaps petrol. And for that ladies and gentlemen, MyBump is here to help cover the painful cost of living in the Klang Valley.
#bumpyourbrand